Edinburgh International Film Festival 2021: review by Anna Meredith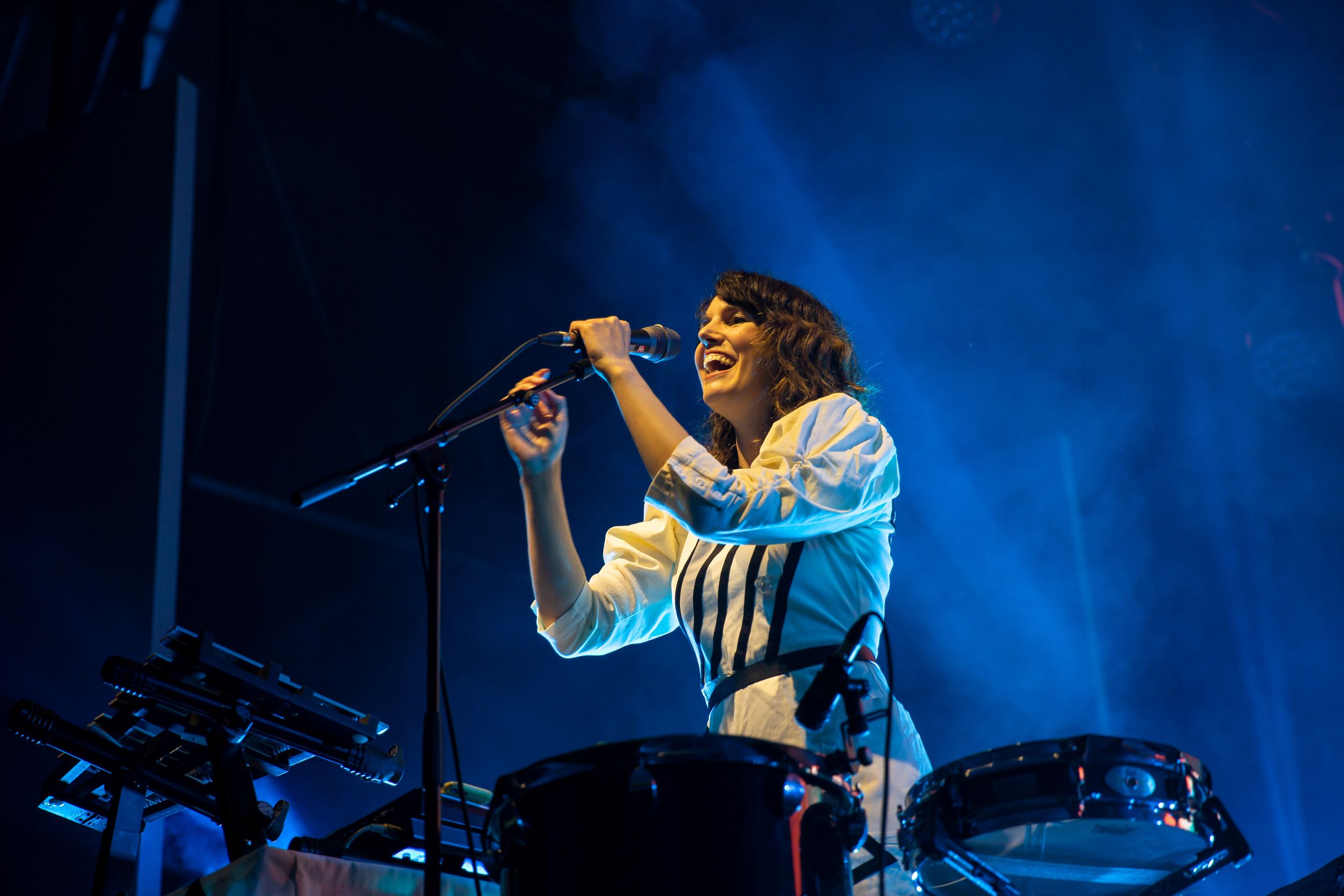 [ad_1]
She is an artist impossible to define. Producer, composer and multi-instrumentalist, Anna Meredith has a musical spirit that does not sit still. His latest studio album, Lie, which was released in 2019, is a defying mix of electronic and acoustic music genres, crafted with raw zeal, true artistic integrity, and a tremendous sense of fun.
Design above all On the material from this album, Meredith and her band performed a catchy set in the custom-built hall of the Edinburgh International Festival in Edinburgh Park. Their visceral energy was tangible from the start, Meredith furiously beating the beat on a drum. Although her latest work is deeply rooted in electronic music, with lots of synth sounds, she has a particularly interesting instrumental setup with her band – electric guitar, drums, cello and tuba all add a depth of color to her bombastic tracks, with Meredith herself sometimes adding clarinet. Opening to rising sirens screaming to a thumping drumbeat, the music is both angry and ambient. A slightly more relaxed track, "Moonmoons" for solo cello, features still and fuzzy cello lines over a sparkling synth part, but becomes darker and eerie as the piece progresses. "Paramore ", the last track of Lie, is a maximalism in its own right, with complex crossed rhythms and a screaming guitar solo by Jack Ross.
Meredith tells the audience that the atmosphere has to be "hoarse and fun" if they want an encore, otherwise what follows will be far too embarrassing. We are intrigued and the crowd creates the greatest party atmosphere possible while still seated. (EIF always takes Covid precautions very seriously, which is by no means a bad thing.)
If you're planning on seeing Meredith on her next tour, stop reading now as it might spoil the surprise. A crazy mix of Daniel Bedingfield, Abba, Carly Rae Jepsen and any band that had success in the 2000s with "Maya hi " [that was Moldova's own O-Zone – Ed] was a hilarious end to the night, which showed that in addition to displaying stratospheric levels of musical art, Meredith and her band were there for fun too.
[ad_2]