a new cultural festival is coming to Fishguard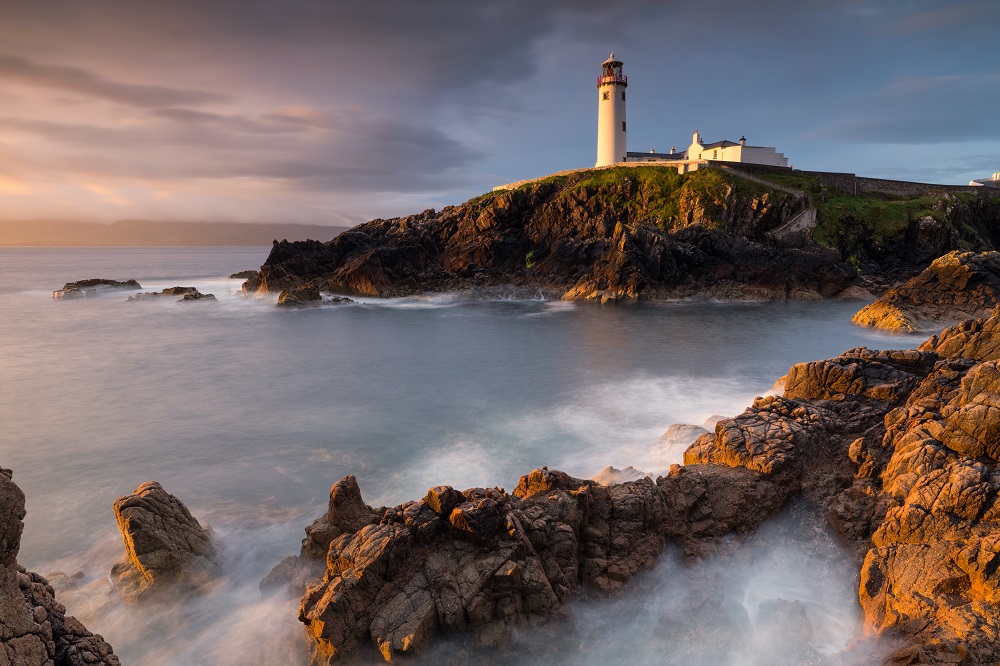 [ad_1]
// = do_shortcode ('[in-content-square]')?>
Next weekend will see the launch of an exciting new festival for North Pembrokeshire, celebrating its culture, history, unique landscapes and the entrepreneurial spirit that has forged links with the rest of the world.
With help from Ancient Connections, this major new festival will launch on September 24, using locations in and around Fishguard and Goodwick to make the experience atmospheric and memorable.
The three-day festival will provide a new opportunity for all people in the communities of North Pembrokeshire to celebrate the stories embedded in their history, the landscape and as part of their personal experience.
Professional and amateur performers in the communities will be involved, with writer and broadcaster Jon Gower and composer David Pepper providing artistic direction and content.
Theatr Gwaun, the Fishguard Community Theater will 'host' festival coordination events which will take place in several venues, including those that can offer hospitality with impressive North Pembrokeshire food and drink producers.
The festival program will feature original new material for oral, music and film and feature guest appearances by established creative personalities who have been inspired by this unique part of West Wales.
Launched by a welcome event on Friday September 24, it is an opportunity to meet performers and artists involved in the weekend project, which has been in development since April.
Firsts
After the launch there will be a premiere of Fingers of the earth, a fringe of the sea, written specifically for the On Land's Edge festival.
Local composer David Pepper teams up with writer Jon Gower and a host of local talent to explore Vikings and Moby Dick, wrecks and seaweed, tidal reversals and the lay of the land.
Later there will be a first musical performance of Jobina Tinnemans' Gramophony # 1, performed by Aled Meredith-Barrett on tuba and Alex Morgan on trumpet.
Gramophony was an installation commissioned by the National Science and Media Museum which opened in the summer of 2021 and Tinnemans' design utilizes the acoustic qualities of gramophones, creating a wonderful piece for the brass and birds of Pen Caer's soundscape. .
Gramophony # 2 will accompany an event on Saturday, when the audience is transported to Strumble Head to hear geologist Sid Howells discuss the geology of the area.

Inspired
Back in the theater, the program continues with music inspired by water and tales by Deb Winter with musicians Gillian Stevens and Tom Jackson, followed by a performance by the Gwaun Piano Trio.
The evening celebrates the region's ties to Ireland, featuring a performance by Ferry tales by Ceri Ashe and supplemented by tales from the imaginary village of Kilphouca by Irish writer Brian Manton, who were recently featured in a new audio adventure on Nation Cymru.
Sunday seems to be just as filled with literature, film and music, with readings from two authors, Geraint Lewis and Mike Lewis, at Peppers at Fishguard, and at the theater there will be an afternoon screening of the tense psychological thriller, Lighthouse.
A new cinema, Carreg Coast by Tim Wickenden with music by David Pepper, is an intimate portrait of the Pembrokeshire coast around Fishguard.
The festival ends with another premiere performance, this time by two composers from opposite coasts of Wales and Ireland, inspired by the lights of the two lighthouses of Strumble Head and Hook Head and the coastal landscapes they illuminate .
Brynach Day and Heledd Wyn Hardy film exhibits will be held at Theatr Gwaun throughout the weekend, and there will be a Town Square performance of the Goodwick Community Brass Band on Saturday morning.
Details on how to delivered for the variety of free and paid events are available on the website.


[ad_2]